Online Quran Memorization For Kids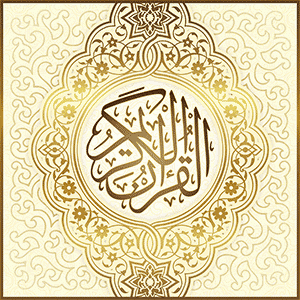 Quran Memorization means to memorize the Quran and to learn it by your heart. Memorize the Holy Quran, is a religious, mental, spiritual and physical project of every Muslim. It is the best blessing and miracle of Allah (Subhana Wa'tala) that you are able to absorb the divine book of Allah, the Holy Quran. Memorizing the Quran can build a strong relation between Allah (S.W.T) and a private.
It'll conjointly build the sturdy relationship between the individual and his community. Memorizing the Holy Quran need large effort and commitment. If you want to take reward from Allah,  you should be in a position to receive it and therefore strive physically to achieve it and strive spiritually to get the maximum benefits in this worldly life and the world hereafter.
Online Quran Memorization
Online Quran Memorization is one of our advance Quran courses. A person needs to go to an islamic center or madrassa to take Quran memorization classes. But many people don't get time to go there because of their other commitments. We at Online Quran Learnings, offers online Quran Memorization course to such students.  We design this course for both, those who want to memorize the whole Quran or those who want to memorize some part of it. 
onlinequranlearnings uses applied strategy to help the students to memorize the Holy Quran. Teachers at Online Quran Learnings are highly experienced & qualified that know very well how a student goes verse by verse and gradually leads to the final destination. By following our strategy one can memorize Quran in very less time.
There is no age limit to memorize the Holy Quran. All muslims including youngsters, females and adults can take this course. We offer free three days evaluation classes for this course. Just fill the form and start taking your free trial classes. Students who already complete Holy Quran Nazra and know how to recite Holy Quran can also enroll in this course.
Proper Method to memorize the Holy Quran
1- Daily New Lesson : New Quran Memorization lessons you will have to memorize every day.
2- Newly Memorized Lessons (Sabaqi) : The verses of Holy Quran that you have memorized in last 10 to 15 days. It is  very important part of Quran Memorization.
3- Old Memorization Lessons : All the old memorized lessons that you have memorized and reviewed for at least 20 to 30 days consecutively. They become the old lessons of Quran memorization.
Quran Memorization Online Strategy
At the start the student needs to give 30 minutes to the teacher for class work until 2 parts are memorized. Then class time is increased to 60 minutes per day for 5 days a week. A student has to prepare all his given tasks at home in different chunks of days for 60 to 120 minutes. Normally it takes 3 years of an average student to complete memorization of the Holy Quran online but it varies from student to student, depending on the pace of the student.