The word Tajweed mean to read words correctly with proper pronunciation. It's our ethical duty to read the Holy Quran with correct Tajweed. It obliged to each Muslim, kids, and adults to read the Holy Quran with Tajweed. That's why we offer this course learn Quran online with Tajweed.
We offer this course ( learn Quran online with Tajweed ) once a student completed his Qaida Course.Noorani Qaida is the basic course for each new student who wants to learn to read Quran with Tajweed.
A kid at the age of four to seven years, that's unfamiliar tajweed rules will read properly with tajweed rules. Online Quran Learnings have got several students, together with youngsters and adults, that starts reading the divine words in fluent manner when the thriving completion of their basic Noorani Qaida course.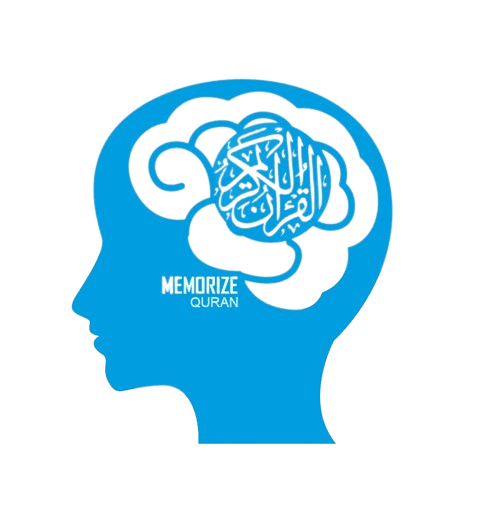 Speaks: English, Arabic, Urdu
Certified: Male/Female Quran teachers
Description
The Online Quran Academy reading program has four main steps:
1. Starting with the Alphabet:
First, students learn the Arabic alphabet. They'll understand how each letter sounds and looks. By the end, they'll be able to read from the Quran on their own.
2. Basic Reading Rules:
Next, students learn the basics of Tajweed, which is how to read the Quran correctly. This includes simple rules like different sounds certain letters make.
3. Deeper Reading Rules:
In this step, students learn more about Tajweed and how to read the Quran with more detail. They'll get better at starting and finishing their reading correctly.
4. Perfecting Reading:
Finally, students will practice everything they've learned on two big sections of the Quran. They'll read, understand, and talk about the verses.
After finishing these steps at the Online Quran Academy, students can join a special program to get even better at reading the Quran. We want all our students to enjoy and understand the Quran's words.
Prerequisites
At Online Quran Academy, we tailor our lessons according to your child's age and previous knowledge. Here's a breakdown:
Level 1:
For young learners starting at age 4 and up. It's all about getting them interested!
Level 2:
At this level, students should be able to read basic words and sentences directly from the Mus'haf. It's about building on what they already know.
Level 3:
Here, students dive deeper. They should be familiar with Tajweed's basic rules. This includes understanding the special sounds in Arabic like Noon Saakin and Meem Saakin. They also need to know about Arabic letters, where they come from in the mouth, and how to say them just right.
Level 4:
This is for our advanced students. They should confidently know all the Tajweed rules. They'll be able to read the Quran out loud and understand the deep details of Tajweed. They should also be good listeners, able to catch and explain Tajweed rules when hearing the Quran.
Remember, each level at Online Quran Academy prepares you for the next. We're here to guide every step of the way, ensuring a rewarding Quran learning experience.
1
Foundations of Recitation for Beginners
LEVELS: 1 DURATION: 34
Learn about Ghunnah (sounds you make through your nose) and Qalqalah (sounds that bounce or echo).
Try out different sound techniques like Al-madd Al-lazim, Al-madd Al-wajib, and Al-madd Al-jayiz.
Understand how to say Arabic letters correctly and their main sounds.
Have fun lessons online with a teacher and practice by yourself with our special student platform, filled with easy examples and exercises.
2
Arabic Reading for Beginners
LEVELS: 4 DURATION: 35
Learn to read and write Arabic letters in all shapes.
Get to know the special Quran style of writing.
Hear and say each Arabic letter, even the tricky ones.
Start reading whole Arabic words and sentences.
Practice with your teacher online and use our learning website for more fun exercises.
3
Tajweed Rules – Intermediate Level
LEVELS: 4 DURATION: 32
Learn the right way to start and end your Quran reading.
Understand the main Tajweed rules.
Get better at pronouncing Arabic letters.
Know when to stretch sounds or pause while reading.
4
Tajweed Lessons – Advanced
LEVELS: 4 DURATION: 20
Get better at reading Juz Amma and Juz Tabarak.
Understand how to read the Quran correctly.
Know when to stop and start in verses.
Learn the stories behind some verses.
Learn the meanings of Quranic words.
Understand the lessons from the chapters for our daily life.
Commonly Asked Questions About Our Online Quran Academy
Check out our FAQs to learn more about how our Online Quran Academy works, from when classes happen to how you pay.
Do I need to know Arabic to learn Tajweed?
Knowing Arabic can be helpful, but it's not a requirement. Many non-Arabic speakers have successfully learned Tajweed.
Do you have female teachers?
Yes, we have both men and women teachers for students who prefer a female tutor. Our female teachers are experts in Quran and Islamic studies.
How can I watch the classes?
We'll give you login details for our app, where you can watch your child's classes live. You can also watch recordings of past classes.
Why is Tajweed important?
Tajweed preserves the pronunciation of the Quran as it was revealed to Prophet Muhammad (peace be upon him). It ensures that the words are pronounced correctly, thus conveying the intended meaning.
What happens after the free trial?
After the free trial, it's up to you to continue classes or not. If you decide to continue, we'll keep the same teacher for your regular classes.
How can I pay?
We accept Paypal, Visa, Mastercard, and others through our payment partner 2checkout.
Start Your Journey Today with Online Quran Learnings!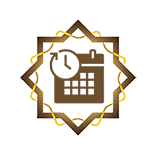 After successful registration,we will contact you to schedule your class at your desired time.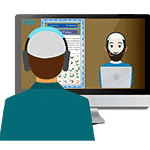 We'll give you instructions about the class and you just have to login at the scheduled time to take class.