Online Quran Memorization For Kids & Adults
Quran Memorization means to memorize the Quran and to learn it by your heart. Memorize the Holy Quran, is a religious, mental, spiritual and physical project of every Muslim. It is the best blessing and miracle of Allah (Subhana Wa'tala) that you are able to absorb the divine book of Allah, the Holy Quran. Memorizing the Quran can build a strong relation between Allah (S.W.T) and a private.
It'll conjointly build the sturdy relationship between the individual and his community. Memorizing the Holy Quran need large effort and commitment. If you want to take reward from Allah, you should be in a position to receive it and therefore strive physically to achieve it and strive spiritually to get the maximum benefits in this worldly life and the world hereafter.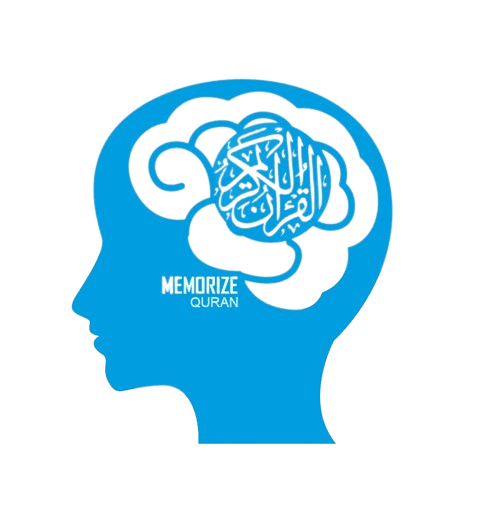 Speaks: English, Arabic, Urdu
Certified: Male/Female Quran teachers
Description
Memorization Curriculum has 4 levels:
The Introductory level:

 

(سورة البلد)

 

Surat Al-Balad

 

will be memorized.
The Beginner level:

 

(جزء عمَّ) Juz' Amma

 

will be memorized.
The Intermediate level:

 

(جزء تبارك) Juz' Tabarak

 

will be memorized.
The Advanced level: an integrated program for memorizing and reviewing the full Qur'an.
Prerequisites
Requirements are different based on how much a student knows and how old they are. But for all levels, the student should be able to read from the Qur'an, know some rules for how to recite, and copy how the Sheikh recites.
Introductory Level Prerequisites: A student should pass a test that confirms he can read words from the Qur'an(Mus'haf).
Level 1 Prerequisites: ( جزء عمَّ) Juz' Amma
A student needs to successfully complete a test to demonstrate their ability to read words and sentences from the Qur'an and their understanding of the rules of Ghunnah and Qalqalah.
Level 2 Prerequisites: (جزء تبارك) Juz' Tabarak

To be eligible, a student must successfully pass a test that verifies:
Their ability to read words from the Qur'an (Mus'haf).
Their familiarity with fundamental Tajweed rules (Noon Saakin, Meem Saakin, Mawdud, Qalqalah).
Their complete understanding of the articulation points (مَخَارِجُ الحُرُوف) of letters, their unique features, accurate pronunciation, and the ability to differentiate between correct and incorrect pronunciation.
Level 3 Prerequisites:
A Student should be:
Aware of all rules of Tajweed.
Able to read correctly from Mus'haf.
Able to explain details of Tajweedtheoreticallyand practically.
1
Introductory Short Surahs
LEVELS: 2 DURATION: 54
Short Surahs SummaryTraining will be on:
Listening and imitating the teacher.
Spelling the words.
Fluency in reading words and sentences.
Knowing the letters shapes written in the Qur'an.
Interactive questions that measure memory ability.
2
Beginner (جزء عمَّ) Juz' Amma
LEVELS: 3 DURATION: 60
Juz' Amma Summary: Training will be on:
Rules Ghunnah and Qalqalah.
Dividing the verse into sentences.
Repetition and careful memorization.
3
Intermediate (جزء تبارك) Juz' Tabarak
LEVELS: 3 DURATION: 65
JuzTabarak Summary:
Training will be on:
Letters exits correct pronunciations.
Rules of Mawdud.
Understanding the Quranic vocabulary and the meaning of the verses.
4
Advanced Full Quran
LEVELS: 1 DURATION: 30
Full Qur'an Summary:
Training  will be on:
Memorizing fixed portion periodically.
Ongoing review.
Extracting all recitation rules in the surah.
Knowing positions ofwaqf and ibtida.
Studying reasons for revelation, vocabulary meanings and surah's general meaning.
Discussing how to apply surah's meanings in our daily lives.
Commonly Asked Questions About Our Online Quran Academy
Check out our FAQs to learn more about how our Online Quran Academy works, from when classes happen to how you pay.
Do I Need to Have Prior Memorization Experience?
No prior experience is required. Our classes cater to all levels, from beginners to those looking to refine their memorization skills.
Do you have female teachers?
Yes, we have both men and women teachers for students who prefer a female tutor. Our female teachers are experts in Quran and Islamic studies.
How can I watch the classes?
We'll give you login details for our app, where you can watch your child's classes live. You can also watch recordings of past classes.
How do Online Memorization Classes Work?
Our online classes involve live sessions with skilled Quran teachers. Students are guided through the memorization process, receive corrections, and get personalized assistance.
What happens after the free trial?
After the free trial, it's up to you to continue classes or not. If you decide to continue, we'll keep the same teacher for your regular classes.
How can I pay?
We accept Paypal, Visa, Mastercard, and others through our payment partner 2checkout.
Start Your Journey Today with Online Quran Learnings!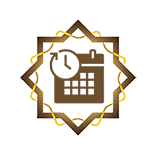 After successful registration,we will contact you to schedule your class at your desired time.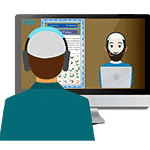 We'll give you instructions about the class and you just have to login at the scheduled time to take class.