Learn Arabic Quran online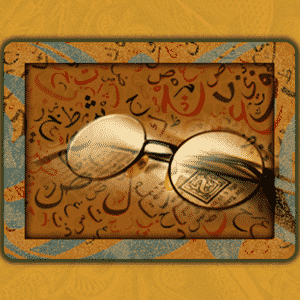 OnlineQuranLearnings offered online Arabic courses to learn Arabic Quran online at your home. Arabic courses and online Quranic Arabic classes are offered for youngsters and adults with best online Quran tutors. You have the best chance to learn Arabic Quran online fast according to your own suitable timings. Online Arabic tuition is the best way to learn Arabic rapidly and effectively.
We provide online Arabic lessons via Skype. You can take one on one online Arabic exercises and gain 30% additional progress compared with grouped Quranic Arabic classes. To learn Arabic Quran online you don't have to hold up any further and start even today. We offer free trial session with native Arabic and Non-Arab Teacher to demonstrate to you how you can learn Arabic effectively.
We divided the Arabic Course into two categories, the first one is Quranic arabic and second one is Conversational Arabic.
Learn Arabic Qurran online at Online Quranic Arabic classes
We offer these classes from basic level to advance level. Basic level is an initial stage towards learning the Quran and basic sources of Islam. After successfully completing this course a student should be able to:
Peruse Arabic letters with correct pronunciation

Write the separated letters and words of Arabic

 Understand the notions and symbols of Arabic together with short and long vowels

Write words and tiny sentences of Arabic

Read words and sentences in Arabic scripture

Understanding of basic Tajweed

Have understanding of Quran Tajweed 

Figure out  the basic Quranic vocabulary at least 100 words. 

Get the understanding of Quran Arabic Grammar.
Conversational Arabic Course
This Conversational Arabic course covers numerous circumstances to assist you with learning and talk straight forward Arabic through your essential Arabic talking expertise. These viable and various circumstances will assist you to introduce yourself, ask for directions, purchase tickets, order food at a restaurant, tourism, School, work, go shopping, nature, wildlife, buy grocery etc.
All through this course you will likewise increase a more noteworthy comprehension of the way of life and society of Arabic talking nations. We trust this Arabic Course will be an enjoyable experience for you.
Any absolute beginners who do not have any earlier knowledge of Arabic language are the main focused audience of this course. This course is increasingly helpful for those students who need to gain very quick progress and don't have any earlier learnings of Arabic language. Those individuals who are arranging an Arabic talking nation for short visit or significant lot of time or those individuals who are going to Arabic nations all the time.
After successfully completing this course a student will be able to:
Speak clearly during a conversation

Read sentences easily

Compose long and short sentences 

Become acquainted with short and long sentence structure 

Build up reading and writing skills; short stories from the books and newspapers
If you are interested in joining an online Arabic courses to register with us now and start learning today.